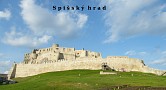 • We speak: Czech, Polish, Slovak
• Capacity: 12 persons
• Parking: Free parking (number of parking spaces: 4)
• The owner lives in the building
• Seasonal use of the object: all year round
• Pets: No pets
• Accommodation suitable for: affordable, families with children, Groups
---
Distance from the object
Shop: 100 m Restaurant: 100 m Bus stop: 300 m Train station: 2,5 km
---
Kapsdorfer accommodation is situated in the village Hrabusice, near the northern part of Slovak Paradise, 20-30 min. from entering the gorges Prielom Hornadu, Sucha Bela and under. You can stay all year round. Accommodation is provided in one floor of the house.
Private Kapsdorfer - layout of rooms (8 + 4 beds):
- 2 / 2, 1 / 2 +2, toilet with sink, bathroom sink, 2 shower, toilet
- 1 / 2 +2 with a bathroom in the room.
There is a fully equipped kitchen with dining area, TV, terrace with grill fireplace, room for bicycles and skis. WIFI internet .
Free parking in an enclosed courtyard. Nearby food and restaurants.
Information about the Slovak Paradise and the surrounding Spis. Slovak Paradise - summer, winter is OPEN!
Region Košice region | City Spišská Nová Ves | Slovenský raj | Spiš | Hrabušice
Price: from 7 € person / night
Discounts
minimum stay 5 nights
15 %
child under 12 years
15 %
Fully equipped kitchen.
Restaurant 100 m.
• cycling, cycling route, Football field, hiking, horse riding, Mountain scooters, ride small boating, Tennis court
- Cycling - Climbing in ice - Climbing - Rafting Dunajec Hrabusice: - church St. Vavrinec, monuments from the workshop Majstra Paul from Levoc - ruins Marcelov Castle - Department store - Amphitheatre Tourism, agro-tourism: Slovensky raj (Sucha Bela, Piecky, Velky Sokol, Prielom Hornad, Klastorisko) High Tatras Pieniny Dobsina Ice Cave Demanova cave Trips: Spis Castle 20 km Poprad 14 km Spisska Nova Ves 14 km Levoca 14 km (Church St. Jakub, Town Hall) Betliar Swimming - year-round: thermal pool Aquacity Poprad thermal pool Vrbov Downhill skiing, cross-country skiing: in the vicinity of several ski centres ski resort Plejsy ski resort Ski Centre Levoca ski resort Spisska Nova Ves - Rittenberg ski resort Porac Brodok High Tatras
Pěkné a útulné ubytování. Dobrá cena. Vynikající výchozí bod na výlety do Slovenského ráje. Rádi se sem vrátíme. Byli jsme moc spokojeni.
Owners reaction:: Ďakujem za ohodnotenie s pozdravom
Príjemne ubytovanie v krasnom prostredi,s moznostou turistiky,cykloturistiky,a pod.v Slovenskom raji a okolí.